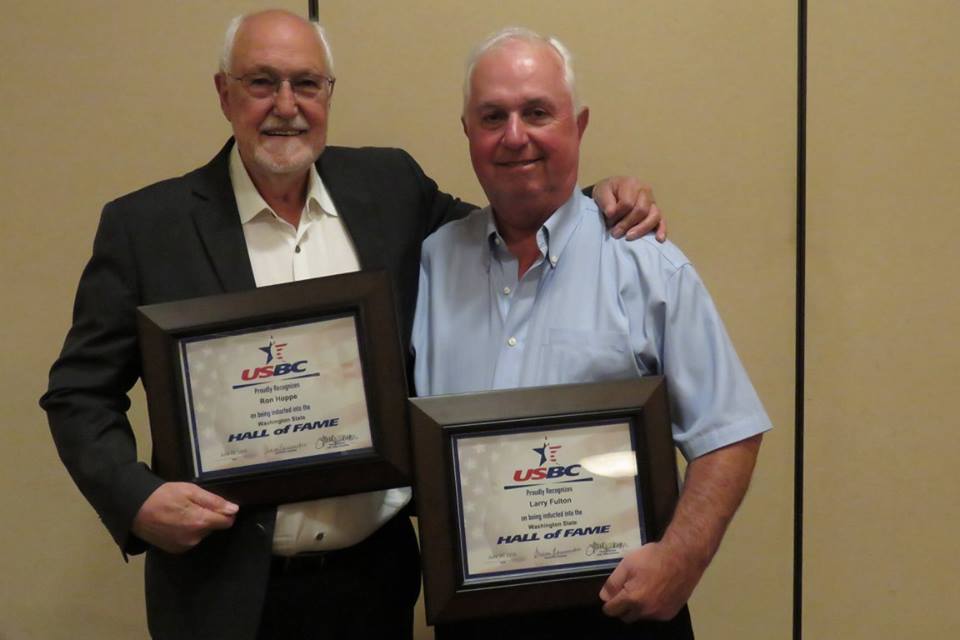 Ron Hoppe Inducted into WSUSBC Hall of Fame
Ron Hoppe was inducted into the Washington Bowling Hall of Fame at the Washington State USBC Showcase in the Tri-Cities, Washington on June 25, 2016.
Ron a USBC Gold Level Coach and has over 40 years of experience in the bowling industry and has coached some of bowling's pros including Mika Koivuniemi, Brian Voss, Norm Duke, Tim Mack, and Hugh Miller. In addition to coaching individuals, Ron has also been the head coach of 5 different countries – South Korea, Bahrain, Bermuda, Singapore, and Australia.
In addition to being one of the world's top-level coaches, Ron was a founding member (and first President) of the International Bowling Pro Shop and Instructors Association (IBPSIA), a non-profit association created to provide education, benefits, and standardization for training professionals and pro shops.